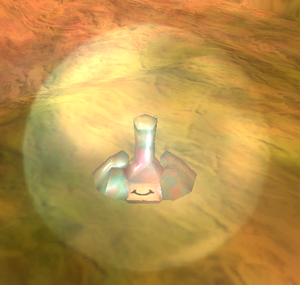 Strengthen Creature is a creature miracle featured on Black & White. It is represented by a bottle with strong arms in a flexing position and with a label depicting a smile. It will make the targeted creature more powerful for the duration, raising its strength status to 100%, making it very effective in combat.
The bonus has greater effect on creatures that are weak but have fast attacks, such as the sheep or the tortoise.
This miracle has a prayer power cost of 8,000.